---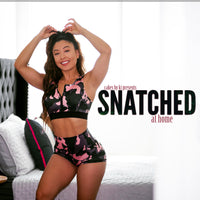 Time to get SNATCHED At Home!


ANYTIME | ANYWHERE | BODYWEIGHT ONLY
You don't need any equipment for this program. Just you, your body weight, and some motivation! If you give this program all you've got for 4 weeks, you'll have some of the best workouts you've had in months and gain the most progress you've experienced in any single month timespan.


Program Includes:
Scheduled workouts for the entire month
Exercise video library with 80+ exercise demonstrations
Private SNATCHED Coaching Facebook community
Easy to use PDF
Complimentary SNATCHED motivational quotes
RESULTS!